Suntrek Industries Celebrates 27 Years in Business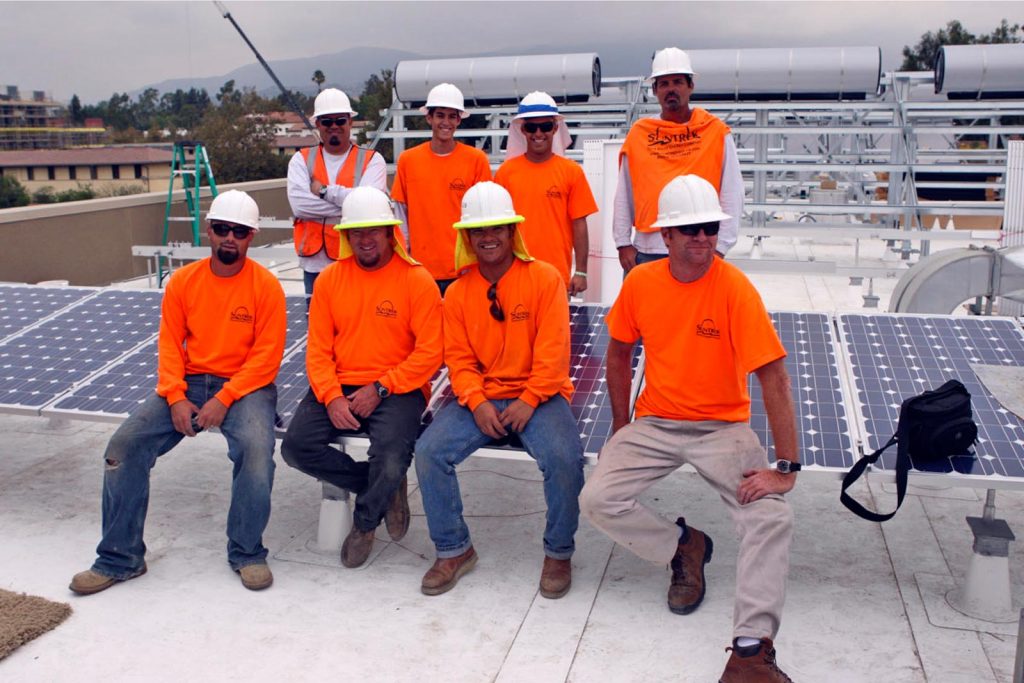 Suntrek Industries, Inc., an industry-leading manufacturer of solar pool heating and solar energy equipment, is celebrating its 27th year in business in 2018. Starting from a single location and a patented solar swimming pool heating system, the company has grown exponential over the past three decades. Today, it boasts nearly 30,000 customers across the country who have saved money on heating costs with the company's energy-efficient solutions. The company continues to introduce innovative solar energy systems, including solar pool heaters, solar energy collection panels, and even solar root heating and nutrient delivery systems for the agricultural industry. "We started with a unique business model and a simple motto: 'Do what we say we are going to do'," says Roy Heine, President and founder of the solar energy manufacturing firm. "That commitment to manufacturing and customer service excellence has positioned us well for continued growth in the coming decades." To learn more about the company's solar pool heating systems and its expertise in solar energy collection, visit http://www.suntreksolar.com/solar-pool-systems/why-go-solar/ or call the firm at (800) 2 WARM IT.
Suntrek Industries, Inc., was established in 1991 in Irvine, California. The first product it developed was a high-performance solar panel system for heating swimming pool water. Innovation continued at the company, which saw the development of a range of energy-efficient solar water heating and solar electricity products in the years since its founding. In 2006, the company diversified its product line extensively, rolling out new technologies and new energy-efficiency with each new product. Suntrek solar power systems can be found in residential, commercial, and government buildings throughout the western states.
Today, the company corporate headquarters is still in Irvine and also operates two regional offices, one in Las Vegas, Nevada, and one in Martinez, California. All three corporate offices provide the products and services the company is known for; their "Power of Three" services of solar pool heating, solar power systems, and solar hot water systems are trademarked. The company has worked with thousands of individual and business clients, including large government entities like Yosemite National Park, the San Diego Unified School District, the California Department of Transportation (Caltrans), and the Long Beach Airport. Corporate clients include the McDonalds Corporation, the LDS Church in Salt Lake City, Utah, and the Irvine Company. "Our success over the past three decades is a combination of our hard work and our incredible customer base," adds a spokesperson for the company. "We look forward to the next 30 years as we provide energy-saving solutions to residential and commercial clients." For more information on the company and its services, visit http://www.suntreksolar.com/ or call Suntrek at (800) 2 WARM IT.
About:
Headquartered in Irvine, California, Suntrek Industries, Inc. has been a leader in solar energy and solar heating systems for residential and commercial customers. The company's extensive line of hot water and pool heating systems and photovoltaic panel arrays are known for industry-leading efficiency. The company operates three regional offices, and has worked with nearly 30,000 customers across the country. Suntrek has manufactured and installed solar systems since 1991, giving them the experience and the technical know-how to develop energy-saving power and heating systems for any application.
For More Information:
Suntrek Industries, Inc.
5 Holland, Building 215
Irvine, California 92618
United States
(949) 348-9276
info@suntreksolar.com
Las Vegas and Henderson Wind Damaged Solar Systems
Every year, winds whip through Las Vegas and Henderson, potentially damaging solar pool heating systems. It is very important to have your solar pool heating system maintained to prevent wind damage.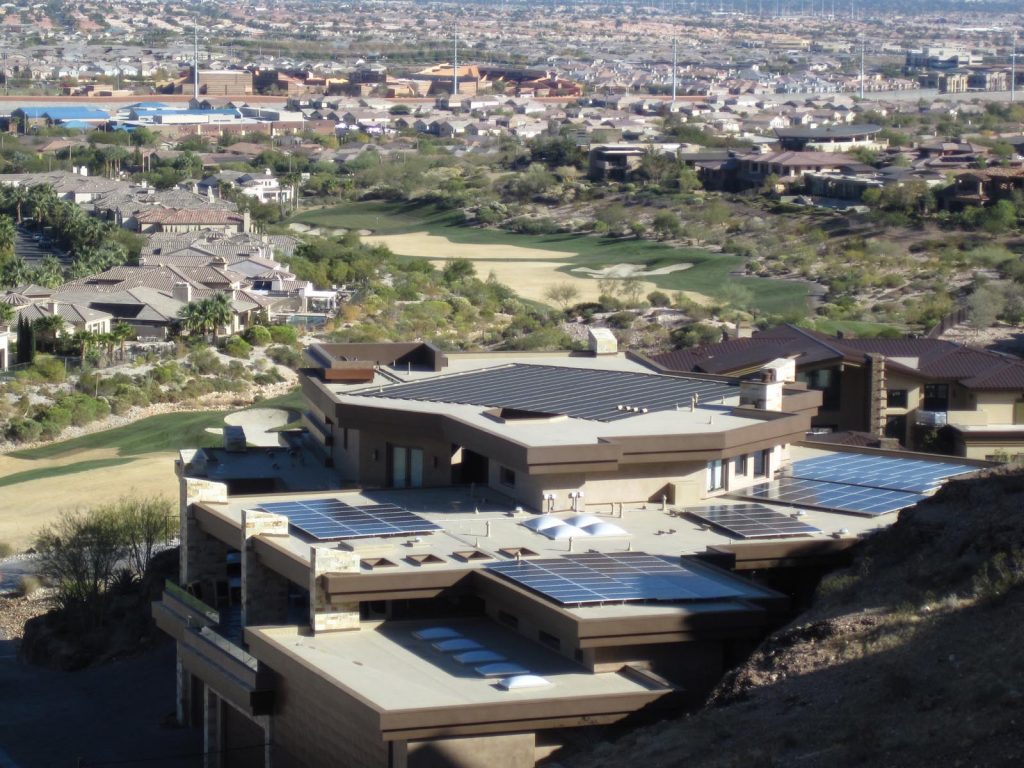 Here are a few helpful tips:
1. Have an annual check up by your solar energy company.
2. Make sure all your roof attachments are solid and secure.
3. If your system should be winterized to protect from freeze damage, have your solar collectors drained and your system turned off.
4. What condition is your roof in? Keep in mind that your solar system is attached to your roof and if your roof is in poor condition, the attachment system can be jeopardized.
5. If your roof needs to be replaced, coordinate the removal and re-installation of your solar pool system with your solar energy company.
Anatomy of A Roof Leak with a Solar System
This time of year roofs will leak. They do every year when the rainy season comes upon us. Roofs will leak with solar energy systems and without solar energy systems. As roofs age, they deteriorate and this process opens up the home for water to enter.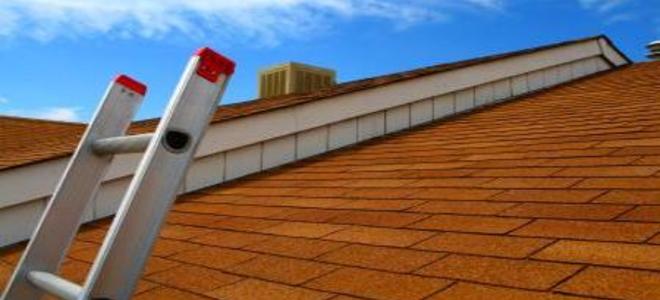 Here some simple investigative approach's to solving these problems:
1. What is the age of the roof? Any roof older than 15 years will show signs of degradation. You must ask questions to be a great investigator. How old is the roof? Have you had problems in the past? When was the last time you had your roof flashing's serviced by a roofing company?
2. What keeps water from entering the home is the condition of the roofing paper under the actual roofing shingles, tiles, shakes, etc. Roofing paper that is degrading will begin to allow water to seep into a home.
3. Flashing's around chimneys, vents, and skylights are also a major point of entry. These flashings will have a sealant around the edges that is no longer holding up to the environmental conditions and water will now get into the home. Flashing's need serviced with new sealant.
4. The best time to determine where the point of entry is into the home is when it is raining and coming in the home. Do NOT wait for the rain to stop.
5. The point of entry of rain into the home can show up in the home in a very different location. Water can come in through the chimney flashing but then travel down a beam and enter in the hallway through a light fixture.
6. Get in the attic with a flash light and look for the points of entry. You will then see water travel to the destination point in the home. If its an open beam sealing, locate the highest point the water is entering the home. Then go back up on the roof and look for suspect points of entry.
7. Carry a tarp with you, buckets, towels, Henry's roof sealant, and Rainbuster 12000.
8. Always take photos or video.
9. Broken tiles are a problem, but in most cases are not the cause of a leak coming in the home. If water enters in through a broken tile, the roofing paper below should shed this water.