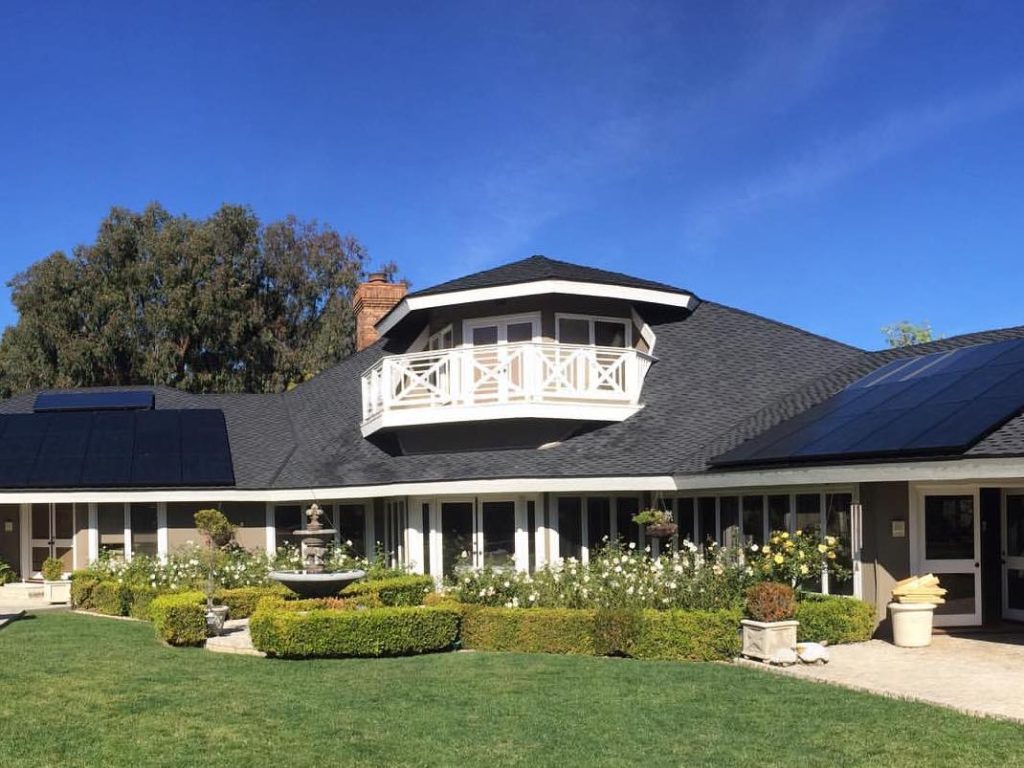 When shopping for a new home, always keep in mind one simple question… What will it take to install solar now or in the future?
Not every home is feasible for solar. The roof lines might be too cut up with not enough clean space to work with. There could be shading issues or the only good roof may be on the front of your new home and aesthetics can be a serious concern. So, find a home that has great orientation to the sun and enough space to put in a square or rectangular shaped solar system vs one that looks more like a puzzle with panels scattered all over the roof.
Consider the age and condition of the roof. If you have to replace the roof in a few years, factor this in before you invest in your solar system of systems. Also keep in mind that if you have a clay tile roof, this can be problematic and will most likely require a new composition roof under the solar system.
If your new home comes with a pool, you certainly want to consider heating your pool with solar in addition to powering your home with solar. At the same time, you might as well heat your water in your home with solar instead of using gas. Now you have 3 unique solar systems all designed to power your home, power your pool equipment, heat your pool water, and heat your domestic water.
It only takes a few minutes to consult with a solar energy professional to determine how solar can fit your new solar home.