Suntrek Industries Introduces New Solar Panel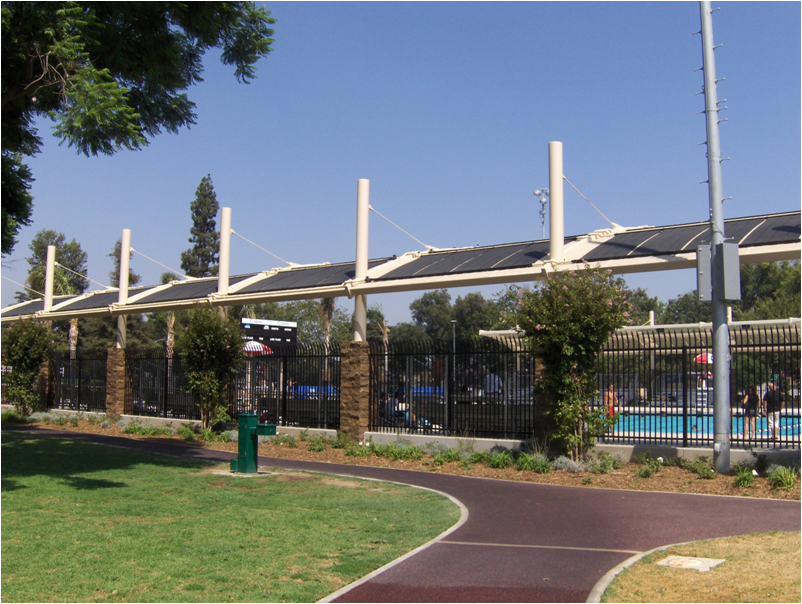 Known throughout its history for cutting-edge custom solar panels, solar energy solutions manufacturer Suntrek Industries, Inc. has recently announced a new line of standardized panels for residential and commercial applications. The new ST line of solar panels bring together the California-based company's 25 years of experience, producing solar panels that lead the industry in efficiency. Founded in 1991, the company got its start in designing and manufacturing solar heating systems for swimming pools, then quickly expanded its products to include solar hot water heaters and photovoltaic panels. "Our company has manufactured and installed over 27,000 custom solar solutions across the country," says Roy Heine, founder and President of the firm. "The ST solar panel line is the culmination of our experience and innovation in the solar energy marketplace." To learn more about the company's extensive line of products, visit http://suntreksolar.com/solarpoolheaters/las_vegas_solar_pool_heater.html.
Developed as a lower-cost alternative to custom solar solutions, the Suntrek ST line will be available in three standardized sizes: 4'x8', 4'x10', and 4'x12'. In the new line, "ST" stands for "Separated Tube", the company's patented method of providing incredible efficiency. The new panels are made of a polypropylene plastic, giving them a perfect balance of light weight and structural rigidity. The standardized solar panels are also less expensive to manufacture, making them more cost-effective as a solar energy solution for homeowners. No aspect of the new panels was overlooked during their development – the company even engineered mounting systems that require less roof penetration than competing products on the market. The secure mounting system and the light weight of the panels helps to ensure that they will resist hurricane-force winds when installed on roofs. "We believe our Suntrek ST line represents a simpler, more effective approach of designing and installing solar pool panel systems," says Mr. Heine. All of the company's solar panel products, from custom-fabricated solutions to the new ST line, are proudly manufactured in the United States.
Prior to the development of the ST line, Suntrek Industries, Inc. has focused on custom solar heating and solar panel products. Each system was carefully designed and engineered in-house to fit specific roof applications. By engineering and manufacturing the custom solar panels, the company is able to wring maximum efficiency from their products by using available mounting space to its fullest potential. "Our solar pool heating systems are a blend of art and science," adds Mr. Heine. "We are able to develop custom solutions on roofs where no other solar panel system would fit." Adding standardized panels to the company's product lineup has helped Suntrek expand its dealer base as well, and gives homeowners lower cost alternatives to custom solar panels. For more information on the company and its extensive line of solar energy solutions, visit https://www.suntreksolar.com/ or call (800) 2 WARM IT.
About:
For over 25 years, Suntrek Industries, Inc. has been an industry leader in the development and manufacture of solar heating systems and photovoltaic power solutions. Established in 1991, the Irvine, California-based company has worked with residential and commercial clients across the country. The company's solar swimming pool heating systems are known for their innovation and efficiency. Suntrek blends technical expertise with industry leadership, continuing to develop solar systems that save energy costs.
For More Information:
Suntrek Industries, Inc.
5 Holland, Building 215
Irvine, California 92618
United States
(949) 348-9276