Solar Heating your Pool and Spa with the Sun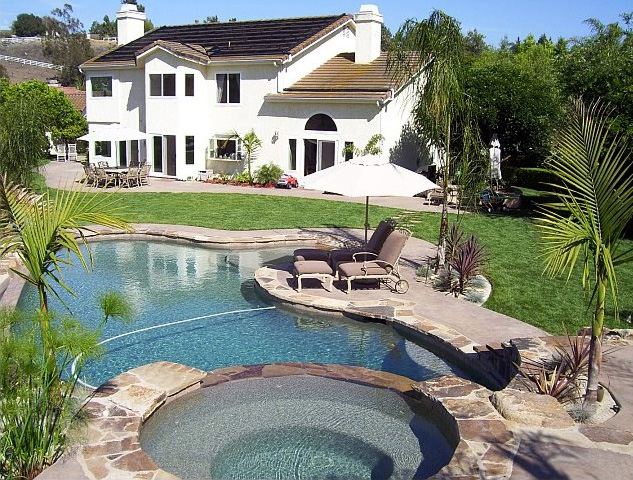 Solar Heating your Pool and Spa with the Sun
Imagine owning a brand new BMW that has almost every feature you could ask for, with one exception… You can only use your car 3 months out of the year and the remaining 9 months, you have to store your BMW in the garage, maintain it, keep current with your finance payments, tax's, registration fees, etc. A beautiful car that hardly gets used.
Welcome to pool ownership if you do not have a solar pool and spa system. Most pool's and spa's come with a gas heater. Unfortunately, it does not take more than one gas bill, to find out that spending thousands of dollars every year to keep a pool warm and comfortable, is simply not in the cards. Imagine heating your pool and spa to your most comfortable temperatures in April and then seeing a gas bill for $795 bucks. Ouch.
Time to get a BMW, that you can drive all season long. With a Suntrek Solar Pool and Spa heating system, we can double and triple the length of swim season so that both the pool and spa are warm and toasty when ever you want to jump in. Imagine coming home from work and your pool is 86 degrees and your spa is a toasty 102 degrees, solar only. No gas bill. This is what you get when you have a pool with a solar power system. The solar panels will heat the pool and spa automatically everyday to the desired temperatures with no gas bill.