When is it time to replace your existing solar energy system?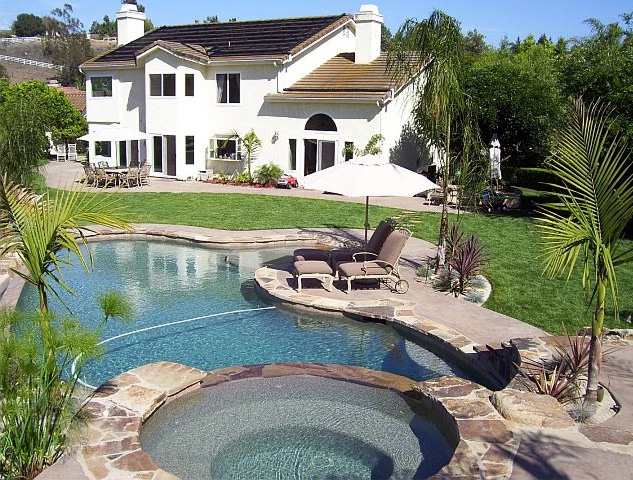 Solar pool systems, Solar electric systems, and Solar hot water heating systems, all can last over 2 decades with proper care and maintenance. Knowing this, when is the best time to consider replacing your system or simply upgrading it?
1. The first determining factor is often the current condition of your roof. If you roof needs to be replaced, serious consideration should be made to remove your existing systems and upgrade them with new technology. If your solar system has little to no warranty left, well, their is a good case for replacement.
2. When you purchased your home, you can inherit a solar energy system which was purchased by the previous home owner. So often, when a property is sold, the condition of an existing solar energy system if often over looked in the sales process. Hire a solar expert to provide the expertise in evaluating the system's condition. If the system is not up to par, this is a great time to negotiate with the seller and upgrade the system as part of the sale of the property.
3. Service should not be an annual expense for any system. If you are absorbing a regular expense for service that is above and beyond normal, it should be evident that the time is growing close if not immediate, toward system replacement. The key here is to determine the cause of system degradation. Often its a maintenance issue or a system design problem.
Utilize Suntrek's services to determine your best course of action with any existing solar power system, solar panels, solar hot water, or solar pool heating system.
First Hand Advice on Cleaning PV Panels
Owning a PV system that powers your home and pool brings a certain magic to one's home and lifestyle. Clean, free energy, delivered by the sun, powering lights, AC, appliances, pool equipment, and more.
Everyone is different when it comes to keeping things clean. For example, my car rarely gets washed and it drives find, but it looks like hell. I have no problem with this. When it rains, my car looks its best. When it gets really bad, I break down and have it cleaned.
Just because I treat my car this way, it does not mean, this is the best approach with my PV system. Here are some facts:
A clean PV system, will out perform a dirty one. Some say as much as 10%. So, dirt could be costing you money.

Rain does a great job of cleaning. Months without rain, debris will build up. Dirt, grime, bird poop, pollen, and even moss if you pay no attention to your collectors over time.

If you have a one story home and your PV system is in clear view, you will know when your system needs some love. It will not look very good and its performance will be hampered. A one story roof is much easier to work on than a two story roof.
How to clean your system:
Its best to have two people to clean the system. One person will have a hose to rinse the collectors and the second person will have a telescopic pole with a swivel on the end that has a firm and flat mop head on it and a soft pad.

One person rinses while the other person mops.

Before you get off the roof, let the collectors dry to make sure you have not missed any spots.
Be Safe:
Have a certified ladder that is positioned at a safe angle and is secured at the bottom and at the top.

Walk carefully on your roof and never take your eyes off of where you are stepping next. Never walk backwards. Follow all OSHA regulations when working on a roof.
Call Suntrek if you would like us to clean your system for you.
Troubleshooting Solar Pool Systems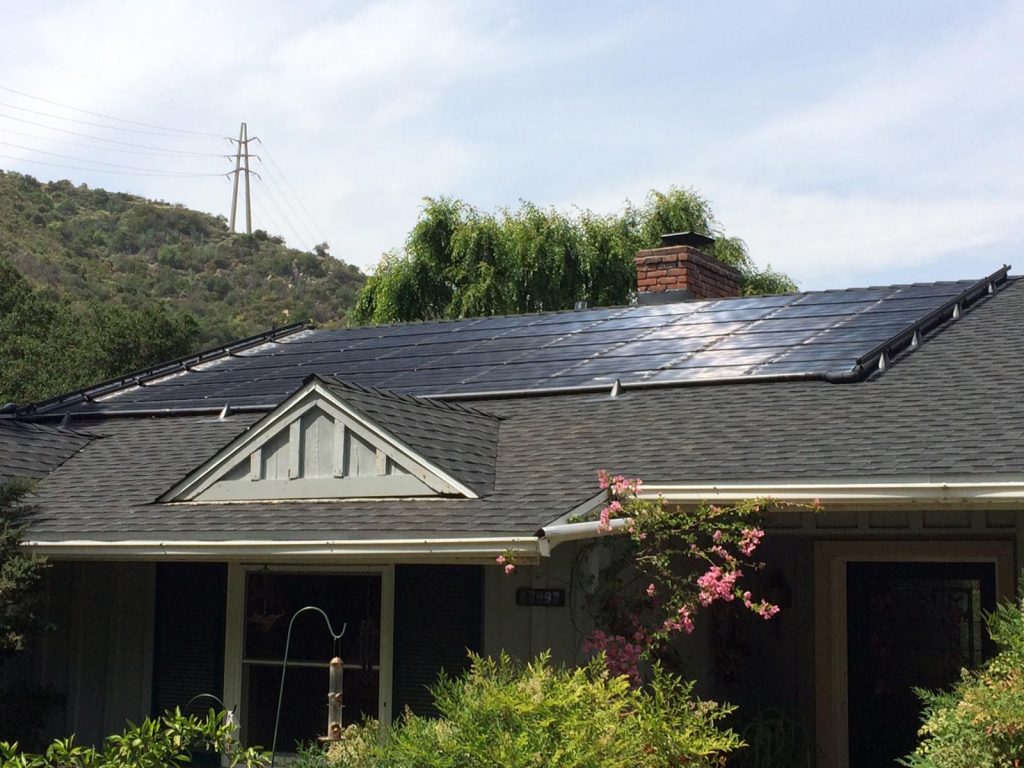 A Simple Guide to Troubleshooting Any Solar Pool System
I have big bubbles coming in my pool:
When a solar system first starts up in the morning, your should see big bubbles coming in your pool. This is water pushing air out of the solar collectors. Water is suppose to drain back to your pool at the end of the filtration cycle every day.
When ever the solar system is on, I see small bubbles coming in my pool:
This is the first sign of a flow problem. The vacume relief valve in the upper corner of the solar pool collectors is sucking air. Normally this is because there is not enough pressure to close the valve. First check your filter and see if it needs to be cleaned. This is the cause 80% of the time. If this does not solve the problem, good chance your VR valve needs to be replaced. There is also a good chance that your pump is not pushing enough water. Check the variable speed on the pump. You may need a new pump.
My pool is not heating:
Make sure your solar system is on. Sometimes the pool service person will turn it off by hitting the toggle switch on the solar valve and then forget to put it back on. Weather must be suitable for solar to heat. You may need service on your control system. It is not uncommon for a control sensor to fail and needs to be replaced. If you have a time clock, and there was a power outage, the solar system will not heat if filtration cycle is during the evening.
I have a leak on my roof:
This is often a hose clamp that needs to be tightened or an O ring that needs to be replaced. It can also be a hole in the solar collector which will require a splicer or a plug. If the VR valve is not closing, it will spit water. The VR valve may need to be replaced.
I can hear water going up to the solar system when the system is off:
There are two check valves on every system. The check valve on the return side is not doing it's job. It needs service or replacement.
The solar system does not drain automatically because the plumbing has a high point in its design:
This system needs to be drained manually every year before the winter weather sets in. Freeze damage will occur otherwise.
I have a white powder coming in my pool:
The check valve that is installed after the filter requires service or replacement. This valve is designed to stop water from back flushing the filter when the solar system drains after the pump shuts off every day. The white power is DE, a medium that is in your filter that captures debris.
The solar panels are leaking after the winter and or I have some black material in my pool:
This could be a number of things. If you have a DE filter vs a cartridge filter, it is very possible that you have DE that went up into your solar collectors. Always turn your solar system off before backwashing the filter to prevent DE and debris from going up into the solar system. DE can settle onto the solar tubing and draw carbon from the collector tubes. This then gets discharged into the pool. If a solar system has several years of freezing and is not drained for the winter and cannot automatically drain, the tubing can begin to break down and discharge carbon into the pool. A system flush will be required. If the collectors crack due to a freeze, they often need to be replaced.
I hear thumping on my roof during a wind storm:
The solar collectors are attached to the roof and most likely need repair where they connect to the roof. We suggest having service every 5-8 years to evaluate the entire system including roof attachments.